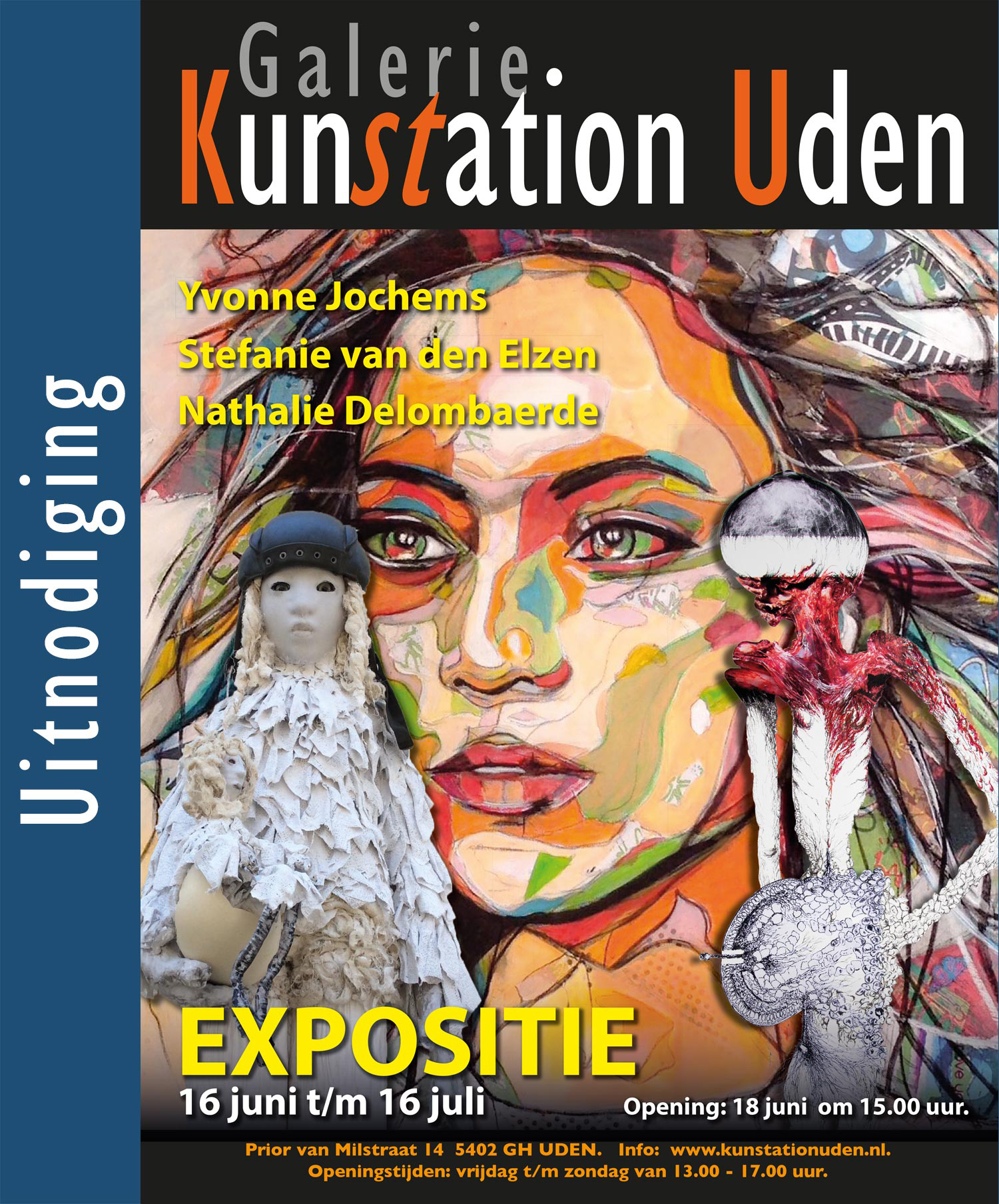 June 16 through July 16, 2017.
Kunstation Uden.
In addition to her job as a coordinator in Special Education, Stefanie studied at the ArtEZ, University of the Arts in Arnhem. During her graduation year, she is looking into the origins of psychiatric labels that are placed on people and the reasonableness of this. Because if there is such a thing as 'abnormal', there also must be a norm for 'normal'. But what is normal? Who is normal? And who determines that? Stefanie translates her resistance against the excesses of sticking labels on people into visual work.
She bends the Deviation into the Addviation, she changes 'the label with judgment' into 'a sling', and 'that as one thinks it should be' makes way for 'that what ís'. In her work she peels off the human being until what remains is the pure, real, individuality of one. The true beauty. The ísness.
Stefanie uses various techniques such as photography, different drawing, painting and printing techniques and image projection and incorporates these in installations, assemblages and collages.