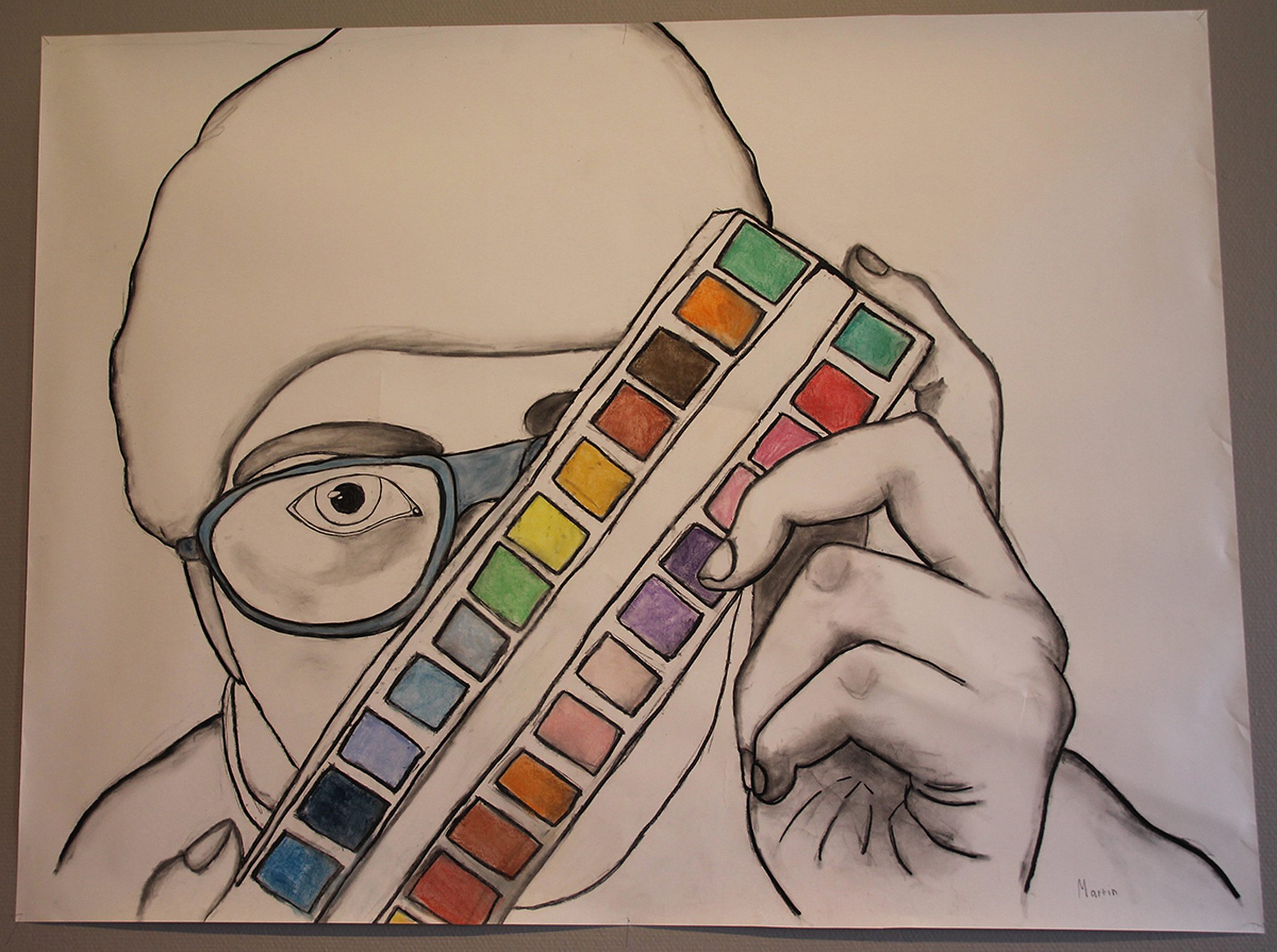 September to November 2015
Project Museum School Jan Cunen in Oss.
Students of VMBO Het Hooghuis can apply for several museum apprenticeships within Museum Jan Cunen. They will receive art workshops from several exhibiting artists, where they may eventually exhibit in the museum together with the relevant artist.
They also receive training in presentation and learn how to set up a good exhibition tour. Ultimately, these 'student museum guides' are the ones who show their own schoolmates around the exhibitions in the museum. In this way of 'coming into contact with art', students show much more interest and involvement, as they are introduced to the art world by knowledgeable peers. Wonderful to see. Following the tours of the museum, all the students of VMBO Het Hooghuis are given a series of art lessons at their school and build their own exhibition within the school. A very interesting, beautiful and successful project in which I was allowed to participate.